HONOR has made a successful comeback in the Philippines, bringing a plethora of new devices to compete against regular gamers. The most attractive product may be the HONOR 70the latest in the company's line of mid-to-high range smartphones.
From the first moment, it can be said that the HONOR 70 is a magnificent piece of technology. Symmetry is the theme of its design, and HONOR didn't skimp on the internal specs either. It's fair to rate this phone top to bottom and inside out.
A perfect fit for any hand.
On paper, the HONOR 70's 6.67-inch 1080p display looks overwhelming for small hands. However, once you get the hang of it, you'll be amazed at how manageable it actually is. The front and back panels are perfectly curved to fit any hand size. Although the screen is tall, it is a pleasure to slide the sides with its gradual inclination.
We must also commend the overall symmetrical look. The perforated camera is located in the upper center and the chin is almost as thin as the forehead. Looking from the side reveals how even the leading and trailing edges are. The two large circles at the rear contain the three camera modules and the LED flash in an equally nice way.
Check out the Crystal Silver color variant here
Practicality extends to weight and dimensions. With a total weight of just 178g and a thickness of 7.9mm, the HONOR 70 is easy to carry despite its premium appearance. It certainly beats its price class in terms of design; even those who don't like curved screens would appreciate the feel of this smartphone.
We only have two complaints about the design. One, there is significant wobble on a flat surface, even with the included clear case equipped. We would have preferred to add thickness to the plastic case to avoid this. Two, there's only one speaker on board and it's pretty weak. A phone that big could have placed a second speaker in the earpiece or on the top edge. We assume this was another weight reduction decision by HONOR.
Sharpness and clarity above all
As attractive as the HONOR 70 is, the highlight is its cameras. They all do a fantastic job of capturing scenes quickly and in high quality. While it seems like vloggers are the target market, its photographic performance is up there with the best in this price range.
The 54-megapixel main camera does most of the legwork. Its sharpness and dynamic range can rival the image sensors in high-end smartphones. The photos always came out stunning with lots of detail and consistency from scene to scene. Processing was fast, even in portrait mode or during night photography. Output is 12.6 megapixels by default for better noise suppression and smaller file sizes.
The 50-megapixel ultra-wide camera was equally impressive. Despite having an f/2.4 aperture compared to the main camera's brighter f/1.9 aperture, photos from the ultrawide sensor were just as sharp, and colors weren't too far off from the main camera's output. The ultrawide module also acts as a macro camera. The results are impressive for a secondary feature. Close-up shots were very easy to take and always on point of focus. We wish we could give the same praise to the 2-megapixel depth camera, which felt like a useless addition to the package.
sample shots
Finally, the 32-megapixel front camera gave mixed results. On the one hand, selfies were excellent, giving us solid photos and the option to reduce beauty and background blur settings when needed. On the other hand, he had difficulty with skin tone and exposure with a face mask on. We tried different scenarios and environments, but there was often a tone that was too warm no matter what type of mask we wore.
As for the software, the most interesting feature is the Solo Cut mode. Produces a secondary vertical video of your chosen subject when recording videos. The camera app tracks the person in the frame and highlights them in a picture-in-picture style video. It didn't always work, but when it did, the effect was fun to watch. Multi-video is another notable feature. You could record two videos at the same time using two different cameras. It can be a combination of front and rear cameras, or two rear cameras at the same time. Again, it's nice to have in the few instances you would need it.
cutting mode only
The fan-favorite Snapdragon is here
The agility of the HONOR 70 is attributed to its Snapdragon 778G Plus chipset. It's Qualcomm's top mid-range processor with a balanced blend of power and efficiency. As we've experienced in similarly equipped devices, this chipset boasts strong real-world performance and benchmark numbers across the board. In terms of gaming, it can handle a graphics-heavy title like Genshin Impact on medium settings at 30fps or low settings at 60fps. It also stays cool for long periods, protecting our hands from excessive heat.
Looking at the PCMark battery life score, 11 hours and 31 minutes seems lackluster, especially when compared to the lower-end smartphones we've previously reviewed. However, that's at the dynamic refresh rate setting which prioritizes 120Hz over the standard 60Hz, and actual use paints a different picture. Our on-screen screen time hovered around seven hours on a single charge in daily use at the same dynamic refresh rate. That's above average for the 4,800mAh battery. Plus, it only takes 50 minutes to fully charge the HONOR 70 with the included 66-watt charger.
The HONOR 70's operating system is less impressive. Although it arrives with Android 12, Magic UI 6.1 seems outdated at this point. There haven't been many visual changes since Huawei and HONOR's Android 10 and 11-based UIs. Many deeper features of Android 12, such as notification control and launcher customization, are noticeably absent. On the plus side, it has Google Play services unlike recent Huawei phones, so you can download your regular Android apps without a hitch. Bloatware is abundant but manageable. You can uninstall everything except the HONOR App Market and My HONOR apps, the latter of which is not even supported in the Philippines.
final thoughts
It's hard to find any weaknesses in the HONOR 70. It does everything well, it even excels in some, and it looks great while doing it. If we had to be picky, we'd deduct points for the poor speaker and dated interface. They hinder a smooth user experience.
The unit we tested has 8GB of RAM and 256GB of storage, and is priced at P26,990 (around $458). If you can settle for a slightly stripped-down chipset, the Xiaomi 12Lite it is a more affordable alternative. If you want the same processor at a much lower price, there's the Live T1 5G. If you don't mind switching to a MediaTek chipset and a more gamer-focused aesthetic, the Realme GT Neo 3 is a compelling competitor.
---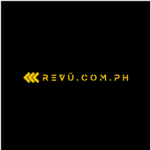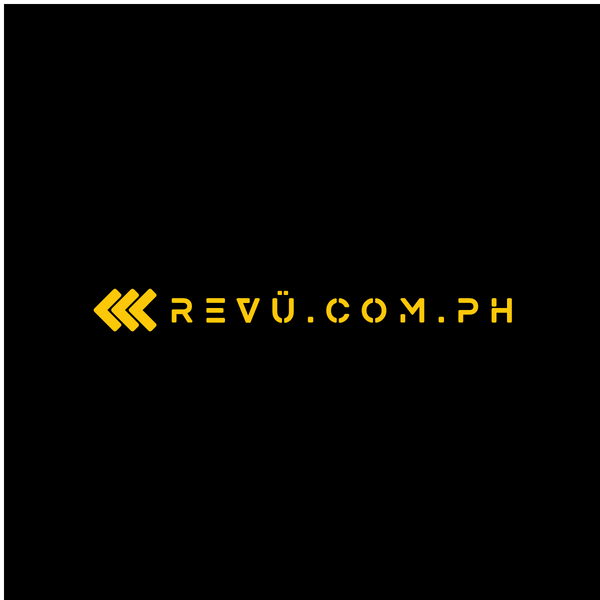 "It's hard to find any weaknesses in the HONOR 70. It does everything well, even stands out on some, and looks great doing it."

—Marvin Velasco
---
HONOR 70 specifications
6.67-inch 1080p OLED, 120Hz refresh rate
Qualcomm Snapdragon 778G Plus 5G processor
8GB RAM
256GB storage
54 megapixel main camera, 50 megapixel ultra wide angle and 2 megapixel depth camera
32 megapixel front camera
Under-display fingerprint reader
4800mAh battery
66W fast charge
5W reverse wireless charging
Magic UI 6.1, based on Android 12
Colors: Crystal Silver, Midnight Black (only colors available in the Philippines)
You can buy the HONOR 70 from lacing or any of the stores here.
---