eSim could unlock a lot of potential and we could see more manufacturers adopting this

Why the conditions are ripe for eSIM adoption
5G and the cloud have created the perfect backdrop for the widespread adoption of eSIM and the convenience and cost-saving benefits of eSIM go beyond mobile phones. The technology will also change the way we interact with other electronic devices, he says. Yuval Mayrongeneral manager of IoT at amdocs.
The eSIM enables cellular connectivity to be applied to all consumer electronic devices. eSIM compatible with 5G and private networks will make the leap to the mainstream. eSIM is a revolutionary technology and telcos need to consider its adoption in the context of the entire ecosystem.
Supporting their implementation requires new strategies and processes. Everyone knows how SIM cards work, but the logistics of changing a small piece of plastic every time you want to switch mobile network providers, especially when traveling, is cumbersome and frustrating.
The same can be said for waiting for a new SIM card to arrive. Not many digital services require the user to wait days between ordering and activation, so why can't we bring the SIM experience on par with the seamless digital processes that today's consumer expects?
An eSIM allows the user to change their service provider in an instant. eSIM is the key to modernizing the telecom user experience to meet consumer expectations.
5G allows mobile data to be handled in new and exciting ways. It means the cost of connectivity is no longer a barrier and the same can be said for battery life. In fact, using 5G, an IoT device can work continuously for almost a decade without battery replacement. Cloud technologies make it possible to cost-effectively manage and monetize large amounts of data.
With eSIM, the manufacturer can add services and features remotely and instantly. Customers can quickly switch subscriptions without tinkering with hardware, just as they can with services like streaming video. Users can access multiple digital profiles and service plans and switch instantly with the same device.
There is also a real consumer appetite for eSIM. amdocs research found that 81 percent of consumers are actively in favor of or open to an eSIM-only future for smartphones. Just compared to just 19 percent who said they're not ready. Consumers who want their mobile provider to integrate eSIM into their offering outnumber those who don't by almost four to one.
Consumers like the ability to switch carriers and plans in an instant. A third of 2,500 consumers surveyed in the US, UK and Australia described this as the biggest benefit of eSIM technology.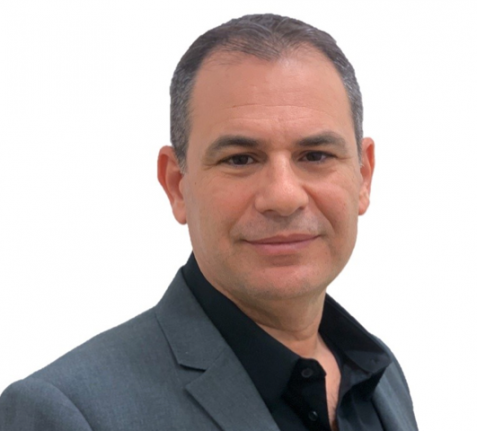 What eSIM Adoption Means for Telcos
eSIM enables telecommunications companies to deliver the instant digital experiences consumers expect. By removing the logistics of handling physical SIM cards, a telecommunications company can reach its customers around the world through digital channels at a lower cost.
Standards on manufacturers, device types, or operating systems no longer matter. New considerations will revolve around how we transfer digital profiles between different devices to create a seamless user flow. Operators must offer capabilities on par with plastic SIM cards while creating an experience that is intuitive, simple, flexible and functional.
Weather Apple and Google work closely with the operators, the telecommunications companies are ultimately responsible for customer relations. Service providers must develop their own parallel experiences to differentiate their offerings.
Consumers want to manage their communications with a network with a phone call or chat conversation. They don't want to visit a store to install and activate a SIM card. Call centers must be equipped to push updates and features to customer devices wirelessly, just like other digital services.
Connecting the dots between all networks, providers, devices, and touchpoints is easier said than done. Telcos must navigate legacy infrastructure, complexities, processes and experiences to support eSIM adoption with new business processes. They need to deliver 'one click' activation, not 25 clicks.
eSIM: the time is now
We are only scratching the surface of the potential of eSIM. Subscription has become seamless and access can be adjusted on the fly to deliver the best experience at the right time. It has the flexibility to be upgraded with capabilities to support endless use cases.
We all know what happens when Apple makes a move. The announcement of an eSIM-only variant of the iPhone 14 has the potential to accelerate the rise of eSIM.
If you want to control customer relationships, provide the best end-to-end experience, drive revenue with value-added services, and differentiate yourself in the market, now is the time to jump on the eSIM bandwagon.