Xiaomi's ongoing fight to claim third place in the smartphone market includes the launch of more innovative products and plans for a UK retail store.
In recent years, technology companies and manufacturers seem to be constantly innovating and updating their products and services, with many vendors releasing multiple smartphones, tablets, and accessories in a short period of time.
The demand for new products is high, and with so many different companies launching a wide variety of stock, it can be hard for them to stand out to consumers.
The UK is one of the countries where there is a high demand and several manufacturers to choose from, and it is also a country that is accepting new products such as smart watches, headphones and wireless speakers.
One brand that is addressing the needs of UK consumers is Xiaomi, as the manufacturer offers consumer electronics, software, home appliances and household items.
Xiaomi's director of mobile and consumer technology, Jay Frankenberger, has previously spoken with mobile news on the company's goals to be and remain in the top three in UK smartphone market share.
Xiaomi secured the third position in the UK during the second quarter of 2021, but according to a Article by Uswitch published in September, Xiaomi had almost three percent of the market share and was now in fifth place behind Apple, Samsung, Huawei and Motorola.
Recent product launches
The most recent launch of its Xiaomi 12T and 12T Pro smartphone came on October 20, both with a 5,000mAh battery and an RRP of £499 and £699 respectively.
Frankenberger believes these new phones have a lot to offer UK consumers.
"Whatever we offer, we want it to be the best value but also have the best features at that price," he says.
"We've loaded them with flagship features at incredible prices and I think that's one of the biggest draws of our phones."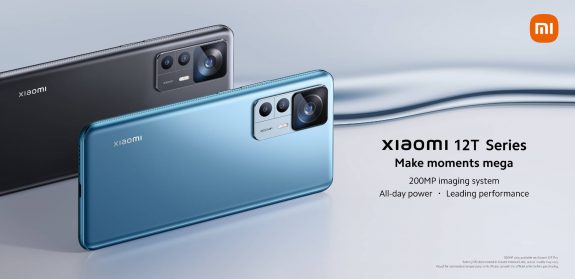 The megapixel camera, 200MP image sensor, and fast charging are some of the features that impress Frankenberger, and he says that not all manufacturers can offer an all-day battery.
"With Xiaomi, you not only get a battery for the whole day, but it also charges in 20 minutes.
"I think it's bringing innovation as well as flagship features at a price that's affordable to most people these days in the current climate and that's a good thing to bring to market."
He explains that Xiaomi is a brand that aims to create ease of use for its customers and that the 12T series is part of a larger ecosystem.
The broader ecosystem is something that Frankenberger believes sets Xiaomi apart from the rest, offering more than just wearables and hearing aids.
"We also have weird and wonderful things like air fryers that can be controlled and managed by phone, and we also have robot vacuum cleaners coming to market.
"It's not just about accessories or traditional products, we are bringing a lifestyle to the consumer with more than 5,000 AIoT products in total.
"No other manufacturer can compete with our ecosystem and this benefits our consumers and our carrier partners who value our innovations and products."
It is not only the products on offer that make Xiaomi stand out from the competition, the prices of the products also make the difference.
Frankenberger says that despite the current climate, it has opened doors for Xiaomi in terms of value for money.
"The air fryer is becoming so popular because people are worried about spending money. If we can get our products into consumers' living rooms or kitchens, not only does it do the job they want it to do, but they can control it with their phone and save on their energy bills."
UK consumer awareness
With the company launching new smartphones and a whole ecosystem of innovative products, how exactly is this appealing to UK consumers?
"Price-performance and our green products are something we can bring to the UK, and we're going after Gen Z and young millennials who react and do things differently on social media than older people," says Frankenberger. .
Many UK consumers are already aware of Xiaomi due to social media and Xiaomi fans dubbed 'mi fans', which Frankenberger claims there are 500,000 of them in Western Europe.
He argues that Xiaomi can claim and hold third place in the UK smartphone market, and that its partners are also helping to promote the brand.
But to increase consumer awareness, sometimes it takes more than just an online presence.
There is currently a Xiaomi store in London's Westfield White City that has been open since 2018 in a bid to raise awareness among consumers, but it temporarily closed during the lockdown and customers turned to online shopping.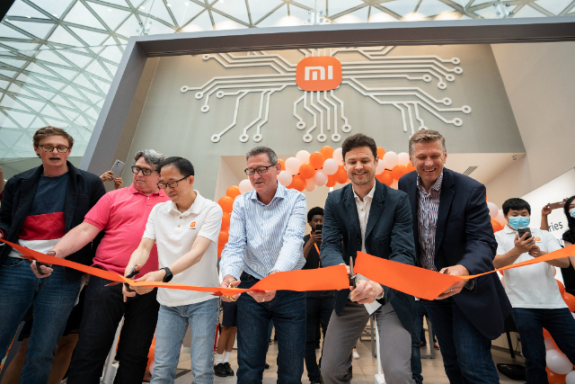 "It's part of our overall global strategy to have 'experience centers' where we can showcase a variety of our products," says Frankenberger.
"We would need expansion plans for that, and these plans were aggressive 12 months ago, but not so aggressive now. We have plans to open a store in the near future in a desirable location in a major UK city and this will be key."
It emphasizes that the experience centers will have experts who will be able to demonstrate the use of phones, vacuum cleaners, fryers, cookers and all other Xiaomi products.
"The UK consumer is quite educated when it comes to smartphones and can make a lot of decisions and purchases online," he says.
"It would be great to have something like Xiaomi scooters on display in a store, as well as having the experts there who can give the right advice and demonstrate our skills.
"High Street is still important to the UK, especially after two years of being closed.
"I think the growth will come from high street and online, but it will certainly help market awareness by having those retail sites and sales."