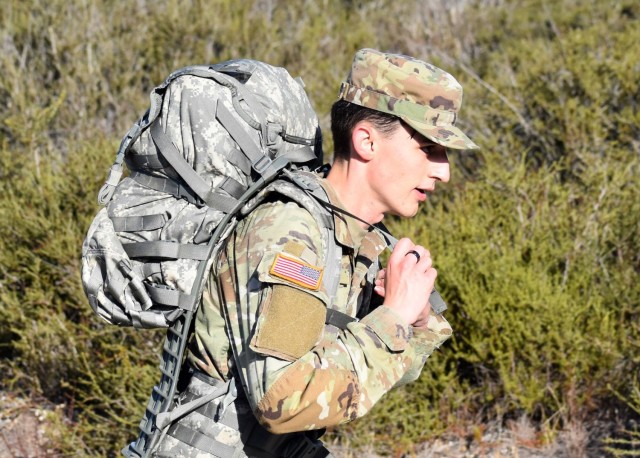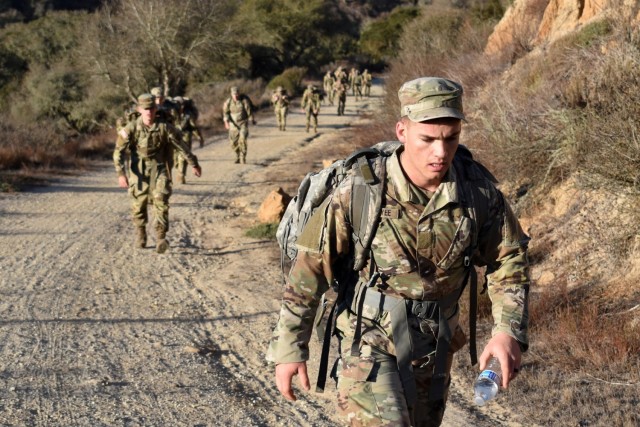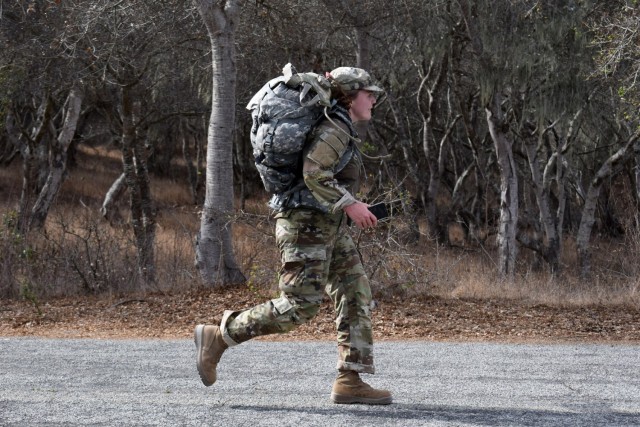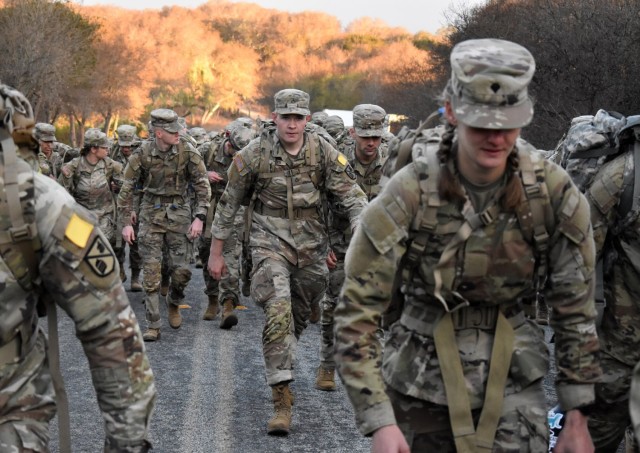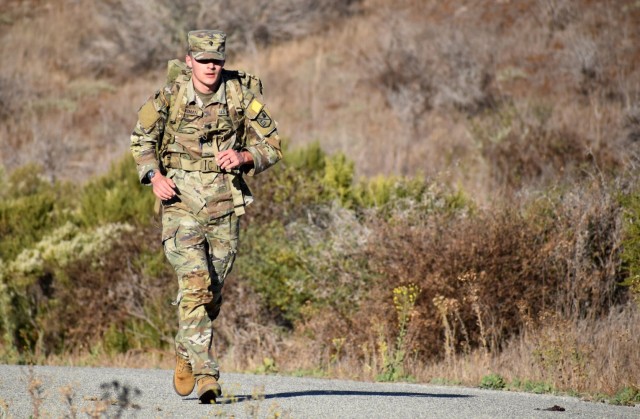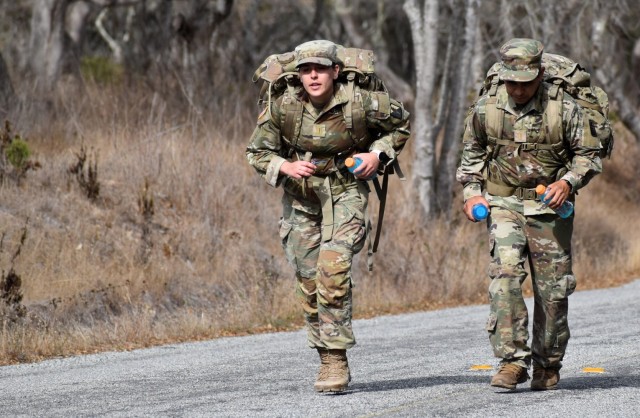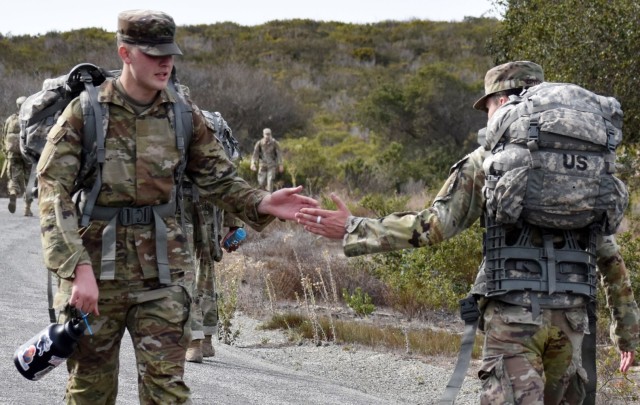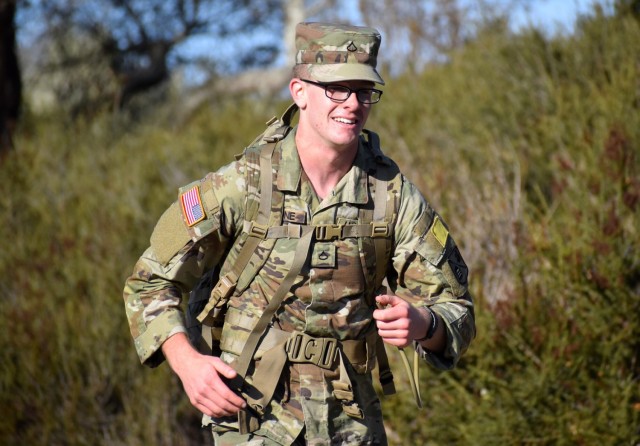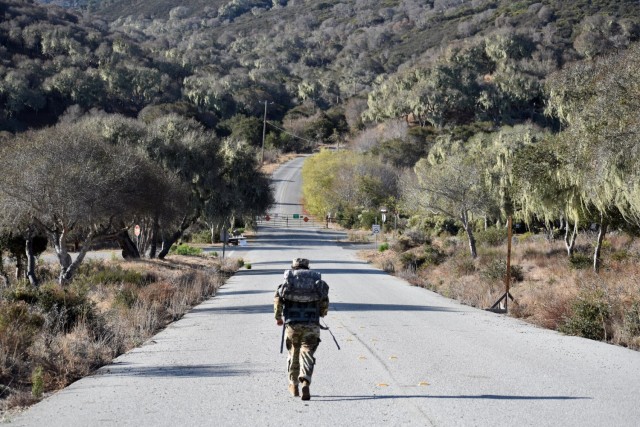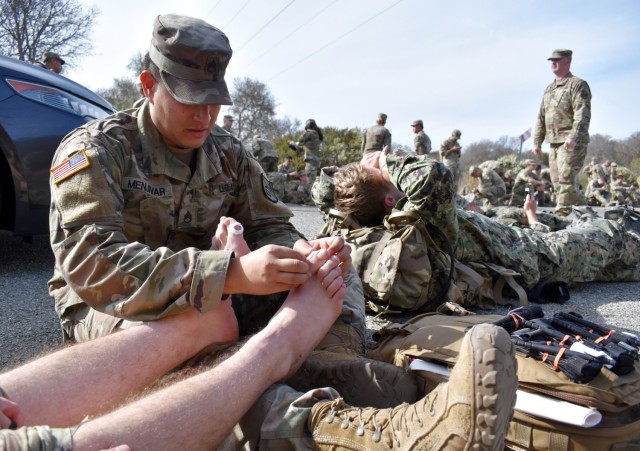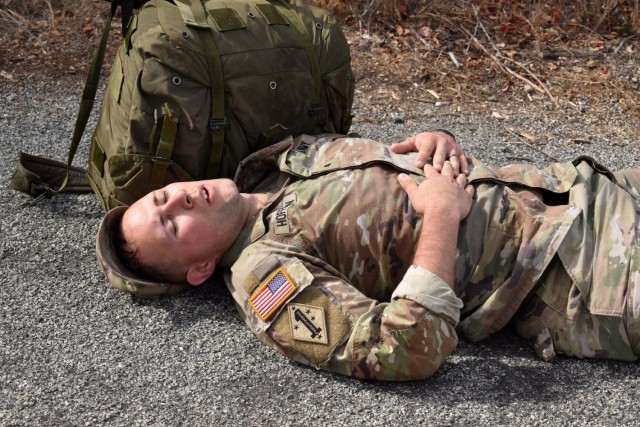 PRESIDIO DE MONTEREY, Calif. (Nov. 1, 2022) — More than 200 members of the 229th Military Intelligence Battalion and other local units successfully completed the demanding 18.6-mile Norwegian Foot March at Fort Ord National Monument on Nov. October.
Most of the participants were service members studying foreign languages ​​at the Defense Language Institute's Foreign Language Center, and the battalion held the event in conjunction with the school's Resilience Day. At first, Lt. Col. Christopher Gin and Command Sgt. Gen. Lourdes Barragán, from the command team of MI Bn. 229, highlighted his confidence in the military.
"You can do it," said Gin, who previously won the Norwegian Foot March pin. "You have already passed the amount of language training that you have passed. This is just a physical obstacle."
Likewise, Barragán told service members that he had full faith in his ability to finish.
"You've done the legwork to prepare for this. Now it's the mind game," Barragán said. "At some point, you'll probably say, 'Why did I decide to do this?' and you will say: 'They are my companions of battle who are here with me'".
The Norwegian Army first conducted the march in 1915 as a marching endurance test for soldiers, with participants completing the timed march while carrying a 24-pound ruck. For the Oct. 28 event, service members brought a 25-pound backpack to ensure everyone met the standard. Additionally, service members had to pass 6-mile and 12-mile qualifying marches at the Army standard to participate. Those who successfully complete the challenge will receive a certificate and pin at an upcoming awards ceremony.
Drill Sgt. Dalton Hogle, assigned to 229 MI Bn. and the non-commissioned officer in charge of the event said that the march was a good way to boost morale and esprit de corps. Service members proved him right by cheering each other on, helping each other throughout the event, and celebrating their accomplishments at the end.
Preliminary results showed that Pfc. Sam Ferrone of 229 MI Bn. he had the fastest time with a time of 3 hours, 3 minutes. Ferrone said he likes challenges and competition, and the march was a great way to build camaraderie with a battalion-level event.
Ferrone said he prepared by doing squats, running and training with the Combat Ready Intelligence Team, which made a lot of noise. His company also held physical training events to help soldiers prepare.
Specialist Jude Hedman of the 229 MI Bn. it also performed well with a time of 3 hours, 20 minutes. The march helped language students by getting them out of the classroom for the day to focus on a physical challenge, he said.
"Our main focus is learning our languages, which is challenging enough in and of itself, so something like this is good to physically challenge us, get us out of the classroom and remind us that we are soldiers," Hedman said. "It's good to be whole and not just focus on one thing."
1st Lt. Evan Kent, executive officer of Company B, 229th MI Bn., and officer in charge of the event, said events like the march help distract students so they can return to the classroom with a better mindset.
"They have a very demanding academic schedule and they need a break from that," Kent said. "Getting them to exercise is never a bad thing and it helps them maintain Army standards as well as their own fitness and health."
While most of the participants were members of the 229th MI Bn., some service members from the National Guard, Air Force and Navy also participated.
Seaman Andrew Lloyd, assigned to the Monterey Information Warfare Training Command, was one of four Sailors from the unit who participated.
"It was a lot of fun," Lloyd said after the finish. "I just want to thank the Army for letting us come here. The guys that came out, I think they thought it was a good time. It was a good challenge and we hope to have more events like this in the future."
Hogle said battalion officers hope the march will be an annual event. "At the end of the day, it worked out pretty well," he said.