To commemorate the 10th anniversary milestone since the first inception of the Mate series in 2012, HUAWEI Malaysia has just announced the launch of the latest entry to the Mate lineup, the HUAWEI Mate 50 series along with the prices of all three variants.
Starting from RM3699, the three variants available for this product line are HUAWEI Mate 50, HUAWEI Mate 50 Pro, and HUAWEI Mate 50 Pro Orange Vegan Leather.
The HUAWEI Mate 50 Series showcases a symmetrical spatial ring design that offers an intricate aesthetic for many to enjoy. The Mate 50 series phones also feature an Ultra Aperture XMAGE camera that features a 10-step adjustable physical aperture. The phone also provides durability thanks to its "Kunlun Glass" which increases drop resistance by 10 times.
The Mate 50 series has the new EMUI 13 operating system that offers a wide range of intelligent services without interruptions, such as the SuperHub function that allows seamless transfer of data and files between applications and devices.
HUAWEI Executive Director of the Board, CEO of Consumer BG and CEO of Intelligent Automotive Solution BU, Richard Yu, mentions that "Over the past decade, the Mate series has consistently pushed boundaries to make groundbreaking innovations widely accessible. Each new generation of Mate smartphones has brought together a host of cutting-edge HUAWEI technologies. The HUAWEI Mate 50 Series continues this proud legacy, pioneering continuous innovations and bringing a breath of fresh air."
Quality craftsmanship and classic design.
The HUAWEI Mate 50 series makes use of the Clous de Paris embossing design, showing a new kind of neat beauty. The Mate 50 series comes with two different types of back cover, glass and vegan leather. Silver and Black are the two colors available for the glass cover, while the vegan leather only comes in Orange.
The aforementioned "Kunlun Glass" is verified by the five-star glass drop resistance certification from SGS of Switzerland, making it the first models to achieve this certification. It also supports IP68-rated water resistance up to 6 meters underwater.
Ultra-aperture XMAGE camera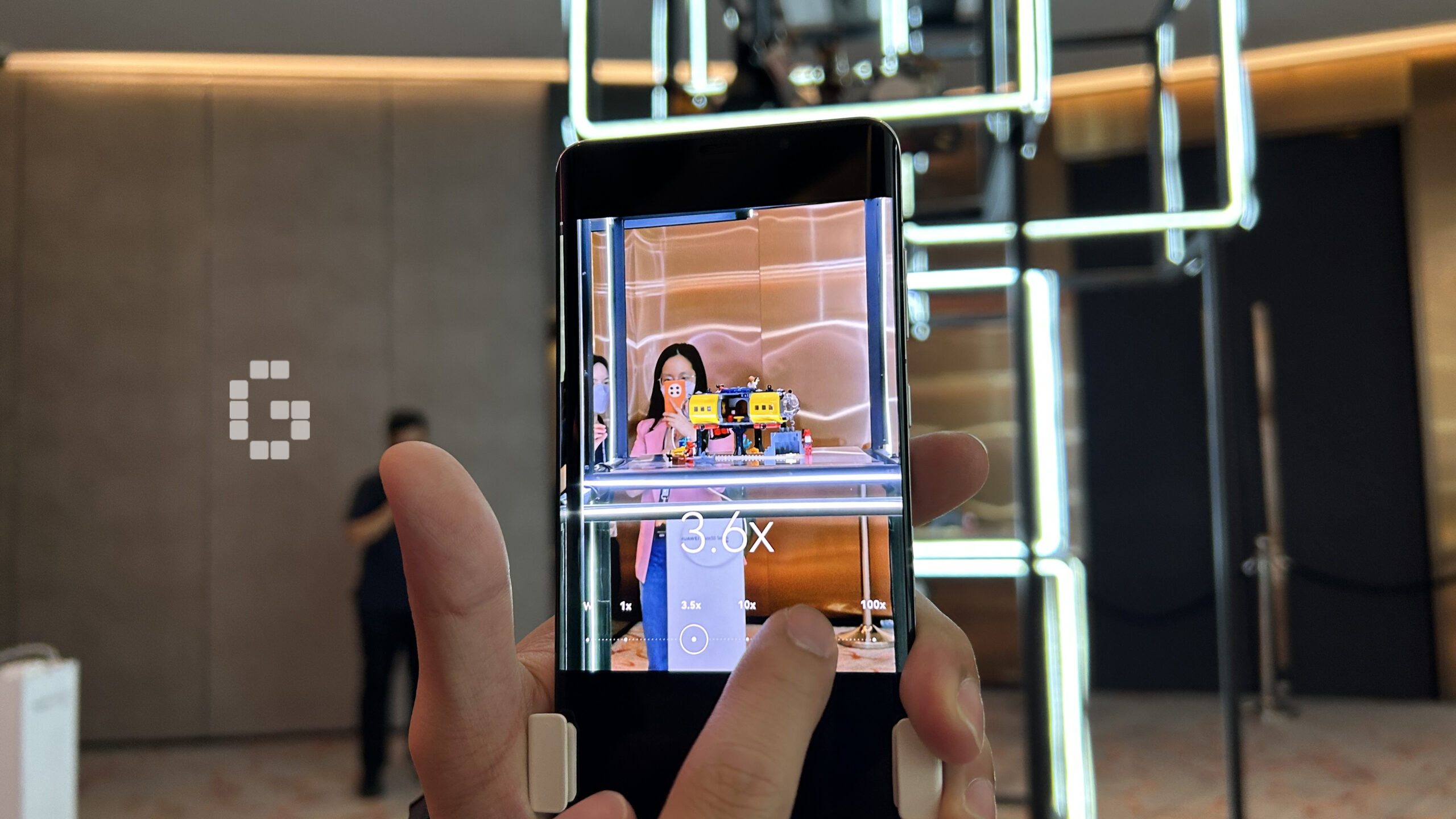 In July 2022, HUAWEI launched its own mobile imaging brand "XMAGE" with the aim of providing users with a new shooting experience. Featuring the Ultra Aperture XMAGE camera with 10-size adjustable physical aperture, the Mate 50 series enables intelligent adjustment to match the aperture size to the scene in auto mode. While the Professional mode allows users to manually adjust the depth of field and the degree of blur.
The Ultra Aperture camera comes equipped with a large F1.4 aperture as well as an XD Fusion Pro image engine. Along with night mode and portrait mode, the periscope telephoto camera can support a zoom range of up to 200x. The Mate 50 series also supports macro video capture and macro picture-in-picture (PIP) to accurately convey moving scenes.
Optimized interactions and powerful performance
With the new EMUI 13 OS, HUAWEI Mate 50 series also comes with SuperStorage which allows users to duplicate files and compress infrequently used apps, which can conserve up to 20GB of space (on a phone with 256GB of ROMs). Meanwhile, SuperHub allows users to temporarily store images, documents, and text, all while sharing them in batches with easy transfers between apps and devices.
A low battery emergency mode is included in the Mate 50 series, which kicks in once battery levels drop to 1%; whereby SuperEnergy Boosting will allow the phone to extend standby time to three hours or 12 minutes of talk time. The Privacy Protection feature also automatically erases sensitive information, such as location and time, whenever the user shares images with others.
Price and release date
The HUAWEI Mate 50 Series will be available for pre-order from November 3 to November 11, 2022 at all HUAWEI Experience Stores as well as HUAWEI Official Stores. website along with the officer to buy Y lacing stores, as well as other authorized HUAWEI partner stores.
The latest flagship comes in three variants:
HUAWEI Mate 50 (8GB RAM + 256GB ROM) – $3699
HUAWEI Mate 50 Pro (8GB RAM + 256GB ROM) – $4,499
HUAWEI Mate 50 Pro Orange Vegan Leather (8GB RAM + 512GB ROM) – $5,299