Apple announced yesterday that the company's Extended Return Policy is now in place for the holiday shopping season. Under the Extended Return Policy, covered Apple products received between November 4, 2022 and December 25, 2022 can be returned through January 8, 2023. Products eligible for this return policy include iPhone, iPad, Apple Watch, AirPods, HomePod mini, Mac, and Apple TV.
The Extended Return Policy is offered on devices purchased through Apple's online store in the US, Canada, UK, Australia, and some other countries. Apple has something to say about that: "Items purchased from the Apple Online Store that are received between November 4, 2022 and December 25, 2022 can be returned until January 8, 2023. Please note that all other terms and conditions provided in the Apple Online Store sales and refund policy remain applicable with respect to such purchased items."
Products purchased through carrier financing are not eligible

What if you purchased an Apple device from your carrier with interest-free financing? Apple says: "Items purchased for carrier financing are not eligible for extended returns and are subject to the Standard Return Policy. All purchases made after December 25, 2022 are subject to the Standard Return Policy."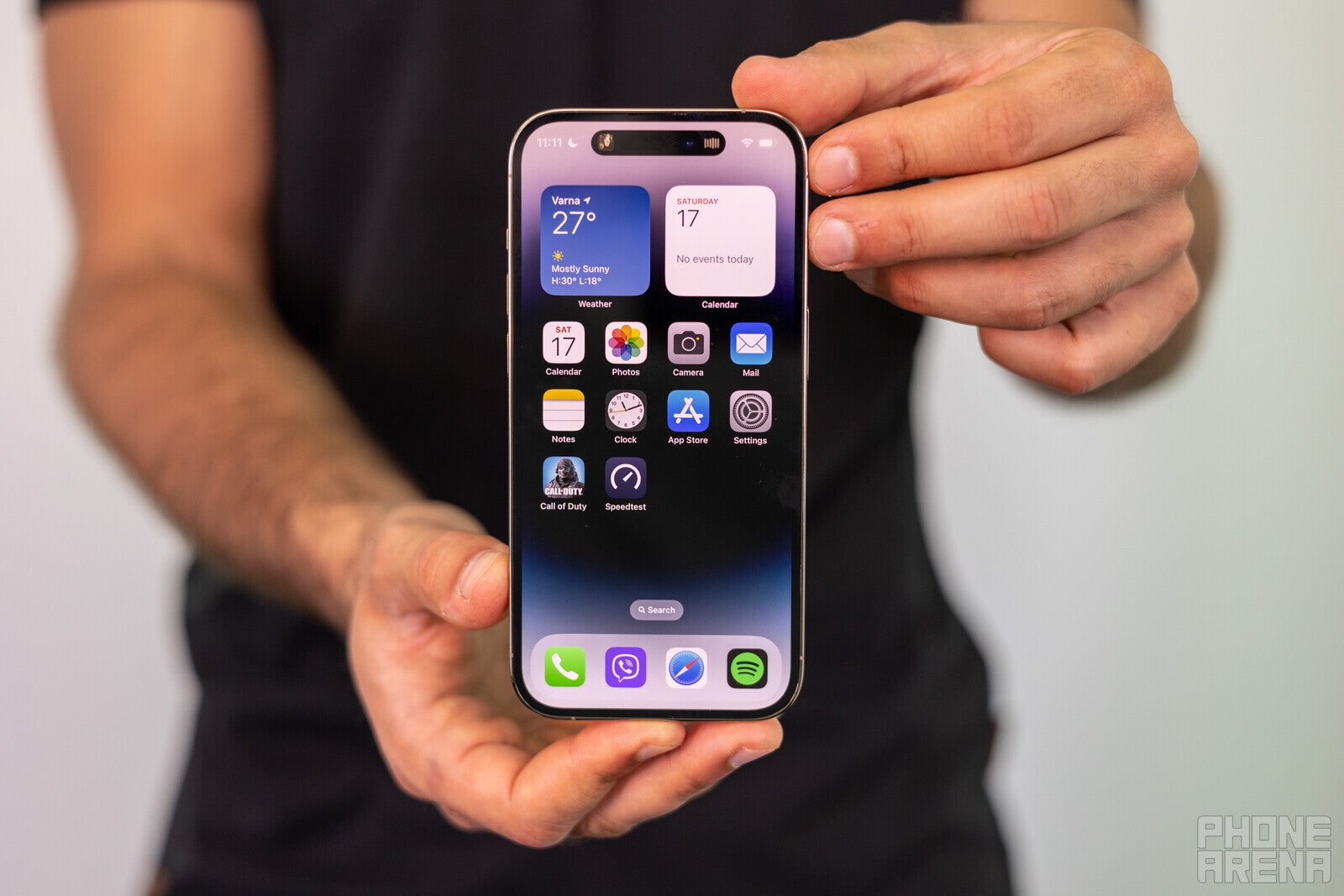 If you buy an iPhone from the Apple Store online between now and Christmas Day, you can return it until January 8, 2023
We should now point out that in some other countries, namely Italy, Spain, and Japan, Apple offers an extended and longer return policy. In those markets, most products purchased between November 4, 2022 and January 6, 2023 can be returned until January 20, 2023. It may not be enough of a difference for you to want to round up the kids. and your spouse (don't forget any pets) and moving to one of those three countries, but it's still something to know if you live in Italy, Spain and Japan.
Open Software (unused software is eligible to be returned).
Electronic software downloads.
Software Update Program Products (software updates).
Apple Gift Cards (includes previous generation Apple Store Gift Cards and App Store and iTunes Gift Cards).
Apple Developer products (membership, technical support incidents, WWDC tickets).
Apple Printing Products.
You can bring an item you want to return by dropping it off at a nearby Apple Store or by going online to
list of orders
and use your Apple ID to sign in. Select an item from the list that you want to return and click the "Start a return" link below the item. Next, press the "Start" button. A button is included in the process of setting up a return that will allow you to print a return label.
You can call the carrier to schedule a pickup for your return, or make sure all shipping labels are included and drop the package off at one of the carrier's drop boxes.
The Standard Return Policy gives you up to 14 calendar days to return your purchase.

The holiday shopping season is usually a very busy time for
Apple
and offering the Extended Return Policy is a huge improvement for Apple customers over the standard 14-calendar-day policy that is normally in place. We should also note that the Extended Return Policy does not cover purchases made at the physical Apple Store. Products purchased from a physical Apple retail store are limited to the aforementioned Standard Return Policy.
You may be wondering when a return policy would come into play. Well, let's say you're shopping for an iPhone that you plan to give as a gift this holiday season to a friend or family member. Maybe the person already has an iPhone or doesn't want an iPhone. With the Extended Return Period, it may take a little longer for your gift recipient to decide whether to keep the gift or return it (depending on when they received the device). Or they may have made a purchase for you and decided they don't want to keep it.
So keep in mind that in eligible countries, certain products purchased from the Apple Store online and received on or after yesterday, November 4, may be eligible for returns through January 8, 2023 in the US, Canada, the United Kingdom and Australia. Those from Japan, Italy and Spain can wait until January 20, 2023.